Valsir Recycling's recycled plastic pallets
---
Valsir Recycling has invested in a special injection moulding plant capable of producing pallets made from 100% recycled plastic.

In addition to its obvious ecological implications, the product's strength lies in the fact that it does not generate any waste, as it can be recycled and reintroduced back into the production cycle at the end of its service life.
There are numerous advantages to using plastic pallets, including the elimination of the maintenance operations or the pesticide treatments that wooden pallets have to undergo for export, not to mention ease of cleaning and sanitisation, resistance to moulds and bacteria, and weight stability regardless of storage conditions.



What distinguishes our pallets from those available on the market is their strength and load-bearing capacity.
Our technology's other strength lies in the possibility of giving new life to all polyolefin-based materials, such as paper mill waste and other polylaminate materials, which are of little interest on the market because they're difficult to process and recover.
The following characteristics of our pallets can be customised:
• Laser engraving of the company logo or product brand
• Application of special microchips capable of communicating with logistics management software by transmitting essential information, such as the position, temperature, humidity and any shocks suffered by the material during transport, based on the nature of the goods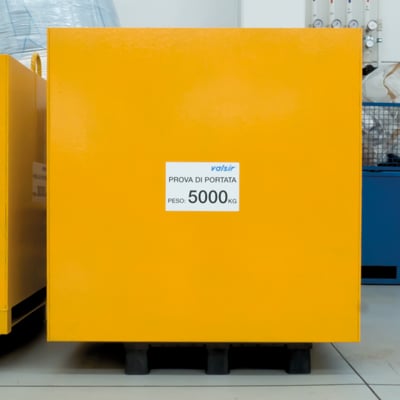 Not just technology, but reliability and durability as well:
our pallets can reach static load capacities of 6,000 kg and dynamic load capacities of 2,000 kg.


We produce several standard models of different sizes and capacities,
and are open to requests for non-standard sizes.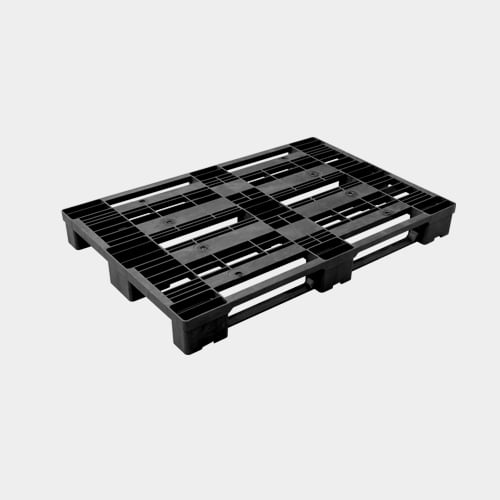 Pallet model Valsir 80
Dimensions: 1200x800x125
Weight: 9,50 kg
Static load: up to 2.000 kg
Dynamic load: up to 400kg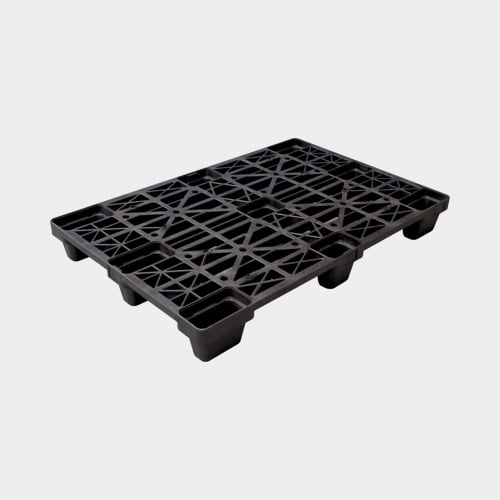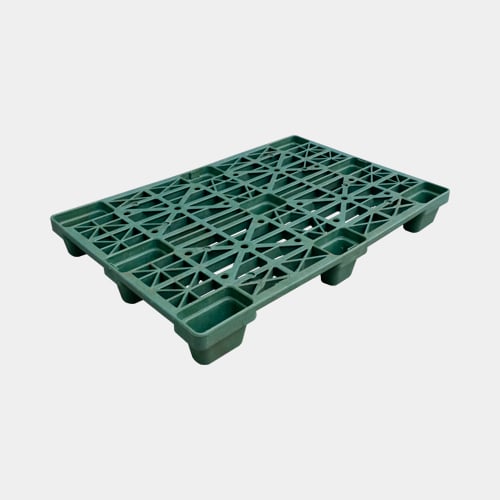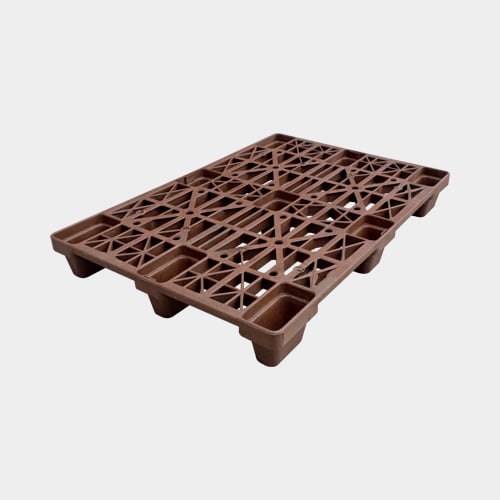 Pallet model 80D
Dimensions: 1200x800x140
Weight: 13,00 kg
Static load: up to 5.000 kg
Dynamic load: up to 1.500kg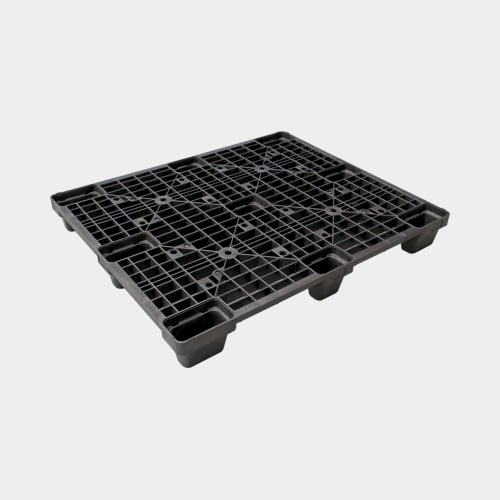 Pallet model 100D
Dimensions: 1200x1000x140
Weight: 14,00 kg
Static load: up to 5.000 kg
Dynamic load: up to 1.500kg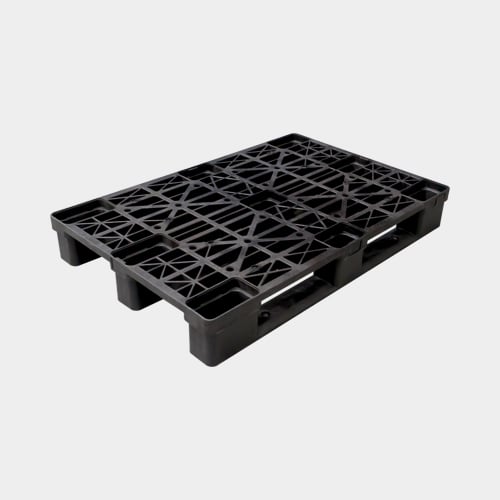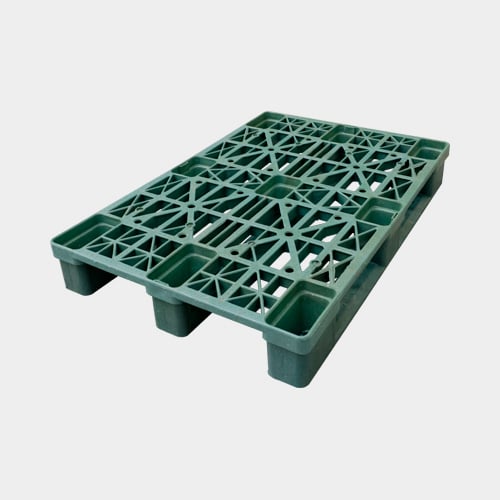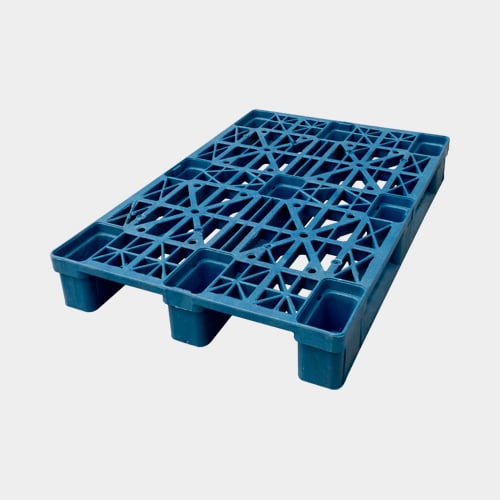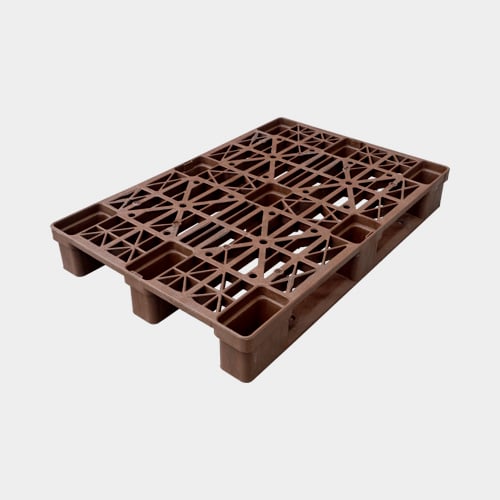 4-way 80E model pallet
Dimensions: 1200x800x160
Weight: 19,50 kg
Static load: up to 6.000 kg
Dynamic load: up to 2.000kg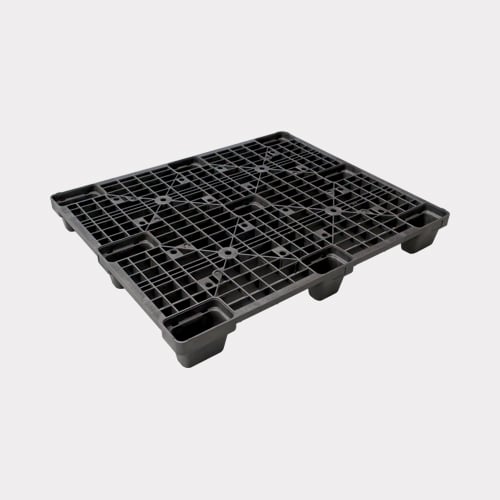 4-way 100E model pallet
Dimensions: 1200x800x160
Weight: 20,50 kg
Static load: up to 6.000 kg
Dynamic load: up to 2.000kg