Who we are
Valsir was founded in 1987 based on a specific industrial strategy adopted by Silmar Group - a leading holding company in the plumbing and heating sector with a turnover of over € 900 million and 2,600 employees - with factories located in Italy, in Valsabbia, north of the city of Brescia, and abroad in the countries of Portugal, Poland, Russia, Romania, Ukraine, France and South Africa.
Today, Valsir is a solid and expanding company that's part of a Group whose true points of cohesion and strength are expressed through its internal synergies, and the specific skills contributed by each of its members.
Aware of the fact that preserving resources is both a moral obligation and a responsibility, as well as a testimony to the company's strong bond with the surrounding territory, in 2012 Valsir decided to take a further step towards the achievement of its goals by investing in an internal laboratory dedicated to the recycling of plastic materials.

The initial goal was to recycle all the plastic waste generated by Valsir and the other Silmar group companies, in order to produce secondary raw materials for the external markets.
But it wasn't long before the increased demand – in terms of both quantity and variety – gradually encouraged the company to purchase materials from outside the Group in order to further the project's continuous development from both a technological and production standpoint: this gave rise to our Recycling division.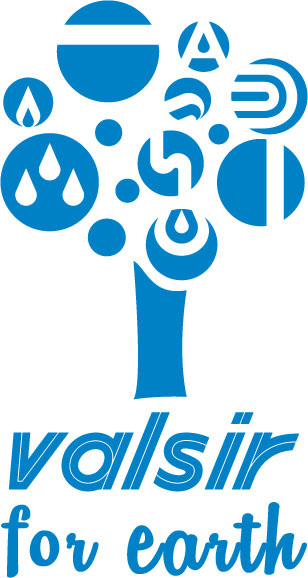 Valsir Recycling has consolidated expertise in the recycling of post-consumer polyolefins and industrial plastic waste. The transformation of plastic waste into secondary raw material generates value by reducing the unnecessary disposal of an asset that can still be utilised, thus perfectly interpreting the criteria underlying the concepts of circular economy and sustainability.
Our division acts as a strategic partner for the recovery of post-consumer and post-industrial polyolefin plastic waste, as well as a supplier of secondary raw material compliant with the Uniplast 10667 standards in ground or granulated form.
Valsir Recycling has also confirmed its commitment to environmental sustainability through a major investment in the production of pallets made from 100% recycled plastic. This decision not only allows for the complete reuse of the waste materials generated internally, but also allows any company that generates industrial plastic waste to obtain its own recycled plastic pallets, in custom colours and laser-engraved with their own logo, as well as with a range of other available options, thus reducing the logistical costs associated with the use of traditional wooden pallets.
Through the processes of sorting, shredding, screening, grinding, washing, gravimetric separation, drying, de-dusting, densification and, finally, compounding, our team, which currently consists of 30 members, is capable of giving new life to about 15,000 tonnes of polyolefins per year.